This map shows the areas where Caps are present.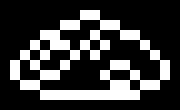 The Cap is an enemy head in Stick Ranger. It was first introduced in Forest 1. The head is similar to that of a typical fungus' cap, hence the name. There are 10 enemies with the Cap head in Stick Ranger. Along with the Fairy head, the Cap head is one of the few heads that are non-symmetrical. The combined population of Cap head in Stick Ranger thus far is 292.
Types of Caps
Cap Mushrooms
Cap Snakes
Cap Eels
Cap Trees
Ad blocker interference detected!
Wikia is a free-to-use site that makes money from advertising. We have a modified experience for viewers using ad blockers

Wikia is not accessible if you've made further modifications. Remove the custom ad blocker rule(s) and the page will load as expected.