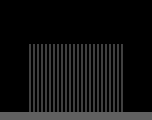 Reactivity
is how and how likely an
element
in
Powder Game
will react with other elements to: form new elements, explode, burn or dissolve or does something abnormal. Basically, the entire point of Powder Game is reactivity except Fan.
Salt Water reacts with Magma to form Salt, Steam, and Stone.
Fire, Thunder, Laser, Magma, Torch and Spark react with Oil, Gas, Ant, Seed, Superball, Powder, Vine, Wood and Bird to create Fire or burn.
Bomb or Superball at high speeds make Nitro explode.
Snow turns into water with everything except Vine, Wood, and Clone.
Clone reacts with every element to recreate that element.
Virus reacts with every element to turn the Virus into the element.
Water, Soapy, Acid, and Seawater dissolve Torch.
Stone turns into powder at high speeds/Drag.
Powder and Seed react to form Wood.
Bomb and Ice make Snow.
Spark reacts with Ice and Snow to melt them.
Bird destroys Ant and Seed.
When Bomb hits Soapy, it makes steam.