This map shows the areas where X are present.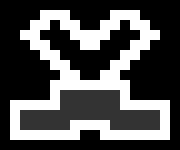 The X is an enemy head in Stick Ranger. It resembles outline of the letter "X", but with a partially flattened base. So far, all enemies with the X head are Walkers that shoot projectiles in an arc, thus meaning they all use ranged attacks. There are 13 enemies with the X head in Stick Ranger. The combined population of enemies with the X head thus far is 285.
Enemies with X heads
X Walkers
Ad blocker interference detected!
Wikia is a free-to-use site that makes money from advertising. We have a modified experience for viewers using ad blockers

Wikia is not accessible if you've made further modifications. Remove the custom ad blocker rule(s) and the page will load as expected.